i firmly believe in the title of this book:
and because of this i will show you the following photos. i'm not proud but, in an effort to be honest, i will bare my skanky studio.
fancy basement studio
finished UNSOLD furniture piled HIGH in the sky
yes, that is my handsome grandfather watching over me. don't make fun.
in an effort to clean up the pit o' sh@#, my husband and i pulled out some hidden pieces and this guy reared his 1000 pound brown body. in a weak moment i called habitat restore for a pickup.
one of my first freebies...a year ago!
habitat can't come for a month and i couldn't wait...i spazzed out and needed to see what was under the layer of ugg. my husband left and some how this happened:
yep,
citristrip
found it's way to the brown blob and gobbled away. yum.
maskin' up in case of lead paint dust
some of you have commented about my "talking" furniture. well, not every piece talks...but this one sure sent me a message!
waiting under a drawer...no writing inside. hmmm.
next, i found these little treasures....
just the cover and a few pages...
it was from pastor mclean of london...w/ a handwritten list of hymns!
kinda freaky, don't you think? c'mon. stop laughing! i did save it, you know. and haven't you found some "treasures" along the way????
moving on....after 3 hours with my scraper, here's what i had--other than an achin' back:
another layer of paint to go!
heading to a mid-day bikram class to stretch my spine....and ponder the new pastor in my life. ;)
See my progress...
UPDATE: "Treasure" Chest
UPDATE: Still Scrapin'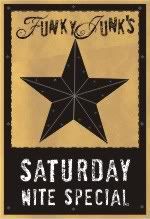 Mondays




Tuesdays



Thursdays